María Cano
Anaesthetics and sedation
The clinic and the patients
Why did you choose this profession?
I always wanted to be a doctor, since I was a little girl, in an almost instintive way. Once I started the degree, I had the clear idea I wanted to do something different, plural, diverse. Something that I could never get tired of, with multiple action fields and above everything, something that was dynamic and exciting. And the emergency of anaesthetics is very exciting!
Which three qualities must have someone whose job is the same as yours?
Serenity, temperance and great common sense.
How is a workday for you at the clinic?
I dedicate myselft to conscius sedation with patients who are going to be submitted to complex procedures or patients who require special care due to their characteristics. Anaesthetics is a very grateful medical specialty, especially for those patients who are afraid of the dentist. Nowadays, many procedures are carried out with conscius sedation that some years ago they were not. The same applies for odontology too and it will be unconceivable to proceed with some oral surgeries while the patient is awake in a few years, mainly in long or complex surgeries, but also in those cases in which the patient does not want to be aware of what is going on. I used to be nervous when I had to visit the dentist so I would have been grateful to have the concious sedation option, which is very safe and makes an intervention more bearable.
Which is the major satisfaction of working at Ortiz-Vigón Clinic?
The work at Ortiz-Vigón is deeply gratifying, especially because of the people who work there. The human team is incredible, including all the workmates from the reception, assistants and doctors. They make my job easier and more pleasing.
How differs this clinic from the rest?
The clinic has a lot of positive points. The patient treating is exquisite, taking care of the smallest details. The medical team is highly-qualified and professional, on the top, innovative and always up-to-date. The hygienists and auxiliaries do an amazing work. The girls who are in charge of the reception wonderfully manage the rhythm, which many times is frenetic.
A tip for our patients?
Those who have chosen Ortiz-Vigón Clinic to take care of their oral health have made a great decision, which sometimes is the most difficult part. Once the decision is made, they only have to trust us and keep calm.
Closely
If you did not have this job, what do you think you will be doing?
To be honest, I have always thought that I had not been a doctor, I would have done something related to art or music, even if I believe I do not have much talent. I guess I would be starving…
A quality you appreciate in people?
Loyalty, it is basic.
A quality that defines you?
Perseverance.
A hobby?
I love running. At my job, I'm always in a hurry, ruunning everywhere so when the day is over, I put on my sneakers and keep running for a while!
Philias, not phobias
A book: The Little Prince
A film or a series: Breakfast at Tiffany's
A song: Concerto for piano number 20 of Mozart or The Doors' Riders On The Storm
A place to lose yourself: the market of any city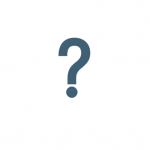 María Cano is not the only workmate who has shared her personal aspect. Would you like to know how did they start working here, what they love or what are other members of the team like?